Enter write-in candidates online
Free-text input field: expand the range of candidates
Expand voting options at the point of voting 
Simplify democratic codetermination
Easily implement voting rules online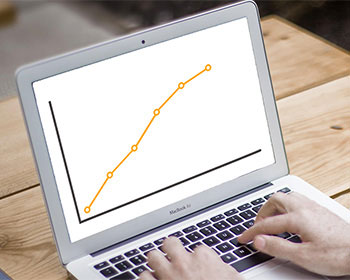 Increase the voter turnout with write-in
Election rules determine the complexity of the ballot papers. Whatever the rules in your election regulation are and whether you would like to implement voting based on list election or purely for candidates, there are different forms of voting such as cumulative voting and splitting the vote.
Even with a large field of candidates, it is not always the case that the preferred candidates of all eligible voters are represented. Give the eligible voters a chance to vote for candidates who are not on the ballot paper even after the nominations are closed and inspire the eligible voters to cast their votes.
You can give the voters an option to put forward their preferred candidates with free-text input field (write-in function) in POLYAS Online Voting and avoid paper-based costs.
Put write-in candidates for election online
A free-text input field for more candidates can expand the possibilities for electing your directors, treasurers, boards, or representatives thus increase the voter turnout.
You can make election management easier even for complex elections with many voting options and different ballot papers. For instance, eligible voters can enter their preferred candidates using the write-in function with POLYAS. As such, you no longer need to collate the nominated candidates. After the end of voting the suggested candidates are collated for each ballot paper in a PDF file.
You can enable the write-in function to your online election in two ways:
If you are creating the online election with the POLYAS Online Voting Manager, simply add the "free-text input field" feature under the "features" tab and enable the write-in function with a few mouse clicks.
If you are making use of the POLYAS Service in planning and conducting the election, ask for the write-in function to be included in your quote.