Secure Online Voting & nominations with POLYAS
The election of your future starts now
Simple election management
Highest security and data protection
Legally binding election results with a click
Just 10 minutes and 3 easy steps to your online voting
Just 3 steps, and your online voting is up and running.
It's even easier to get a result with the POLYAS Online Voting Manager.
Legally compliant election results online with the market leader
Trust is good, encryption is better.
With POLYAS, voting remains secret and can be verified by anybody.
POLYAS enables online co-determination and digitalizes your democracy. All POLYAS online voting systems demonstrably satisfy voting principles and they provide legally compliant results.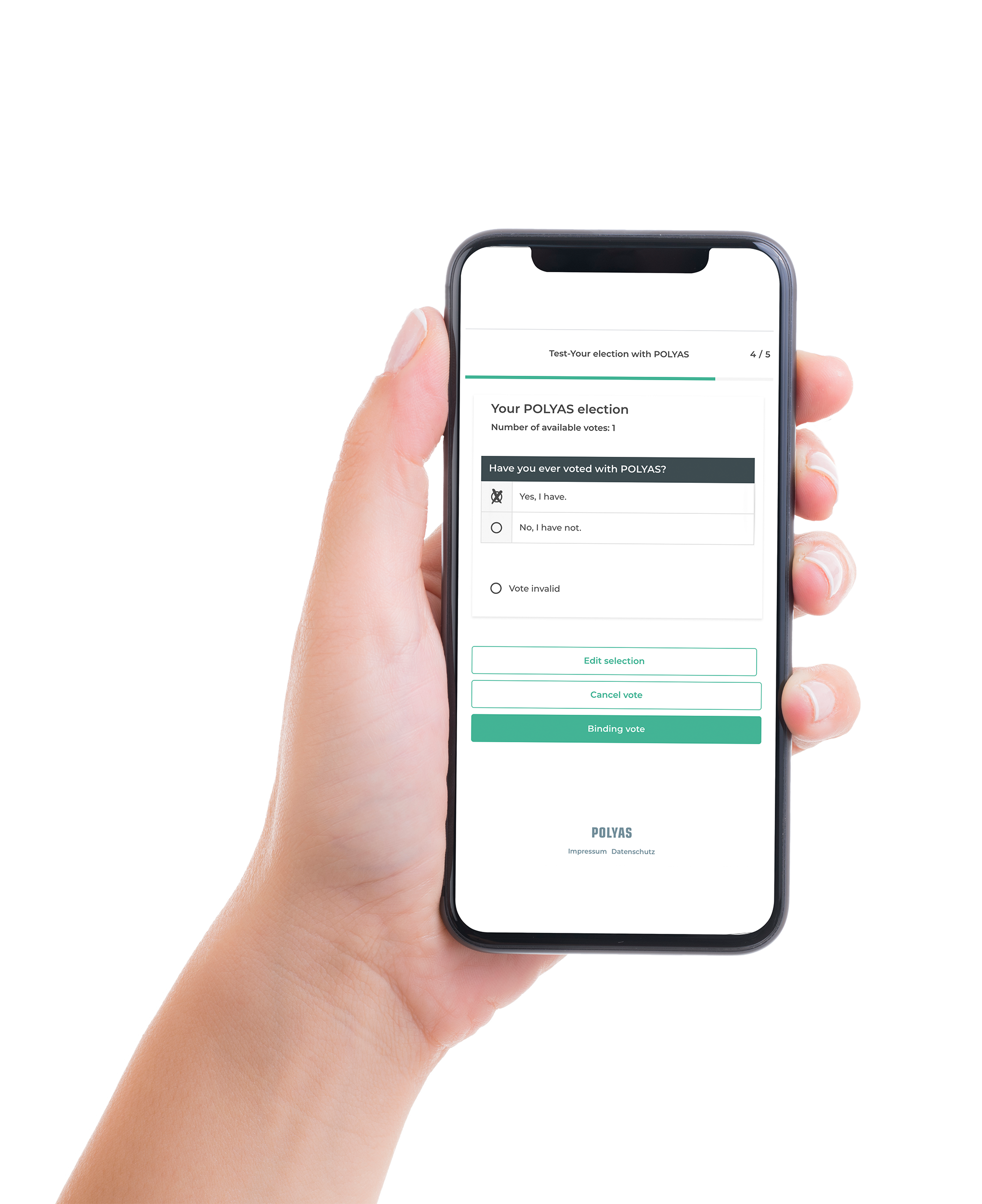 Secure, barrier-free voting
Voting is so easy with POLYAS. One click is all it takes for digital co-determination. Our systems ensure maximum security.
It's this easy
The advantages of POLYAS products
These customers trust in POLYAS

Dr. Stefan Hennewig, national managing director of the CDU
"I think we can say: It was the right decision. The digital implementation set new standards."
Read the case study now!