Online Voting Ballot
Create and customize ballots with POLYAS at a mouse click
Receive legally formatted ballots at no extra effort
Flexible allocation of ballots to different groups of voters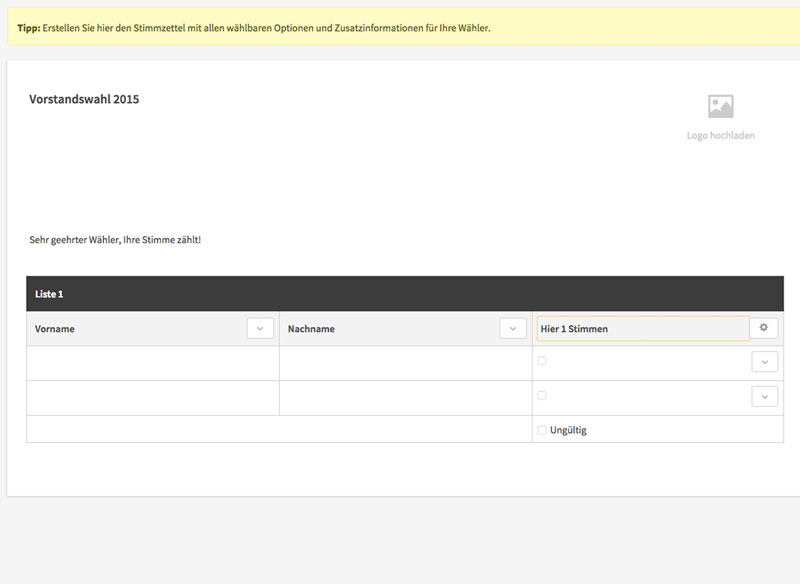 Create ballot papers online using our voting software
Add your candidate list: A ballot paper first and foremost consists of the available voting options. With POLYAS you'll get a ready-formatted list in which you can enter candidates, voting content, the agenda or other messages. In addition to the first and last names of candidates, the number of columns can be customized to include the candidate's title or a web link to further candidate information.
Include more text: You can provide additional information to your voters on the ballot. You can briefly describe the purpose of the election, specify the number of available votes and include instructions regarding how to vote.
Upload your logo: Personalize your ballot paper by adding your organization's logo.
Ensure your ballots are legally formatted at no extra cost
In order to ensure the legal validity of an election, ballot papers must conform to certain requirements. These requirements can include the uniformity of font size, paper thickness and visual layout. Voting online with POLYAS takes the complication out of creating legally valid ballots.
POLYAS fits all the requirements of your legally valid ballot by default
Customize your online ballot to the individual requirements of your election
Include pictures or links in your ballot to give your voters more information about candidates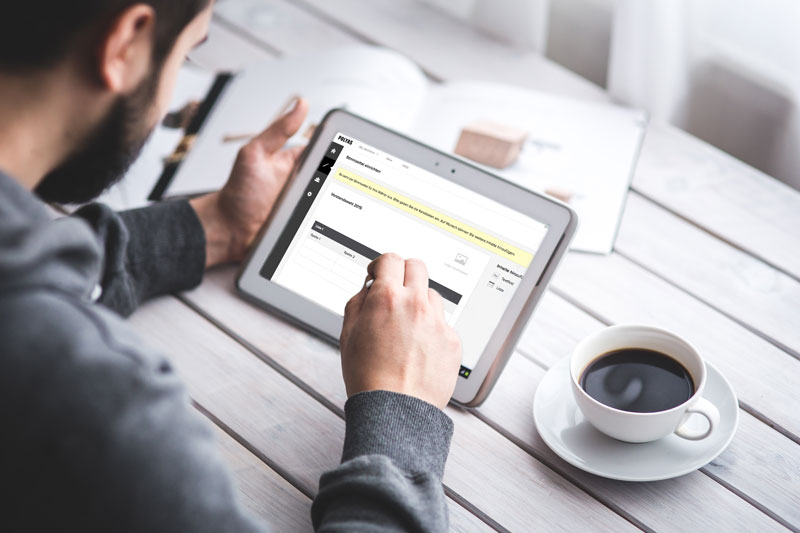 Allocate ballots flexibly to different groups of voters
For complex elections with multiple constituencies or electoral districts, it's necessary to create multiple ballots and ensure they are assigned to the appropriate voters. The creation, distribution and counting of physical ballots requires a huge amount of effort - and is also highly prone to errors.
With the POLYAS Premium online voting system, you can assign each constituency a specific ballot from the very outset. POLYAS will then deliver the appropriate ballot to every voter.
Contact our election experts and implement complex committee elections with the click of a mouse