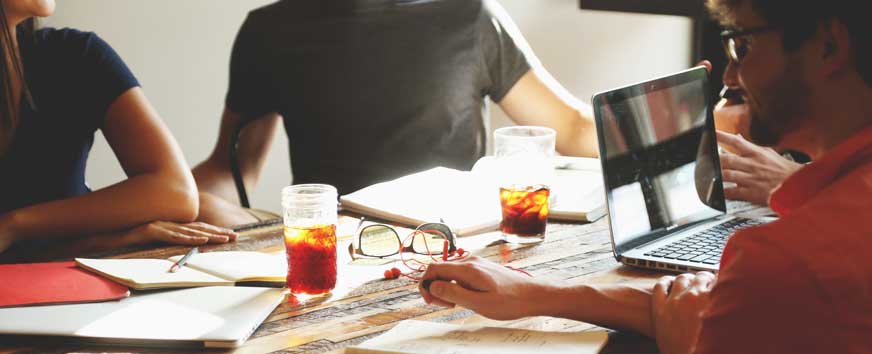 Conducting Employee Engagement Surveys
There are different ways of carrying out employee engagement surveys, each with their own advantages and disadvantages. Use our helpful tips to find the most suitable way of conducting employee engagement surveys at your company.
Personal Employee Engagement Conversations
Most companies hold annual engagement conversations or interviews with their employees in person. These personal interviews often cover employee performance, appraisals and the setting of goals for the coming year. These interviews are also used to collect employee opinions about daily work life.
The insights obtained from interviews are generally captured in qualitative data which can be hard to aggregate and compare across the organization. This is often a lengthy and expensive process. Additionally, employees can be reluctant to give their honest opinion in face-to-face interviews with their managers. Nevertheless, personal conversations with employees can have a positive effect in that they give employees the feeling of being valued and taken seriously. However, for a representative employee engagement survey, this is not the best option.
Start now >
Written Employee Engagement Surveys
Written surveys usually involve employees filling out a standardized questionnaire. Often third party providers are recruited by companies which ensure employees can complete the questionnaires anonymously.
Anonymity in Employee Surveys
The most important part of anonymous surveys is ensuring that individual responses cannot be traced back to the person who gave them. By ensuring anonymity, survey respondents are more likely to express themselves honestly in their answers. However, the costs associated with conducting anonymous, written surveys can be very high. This means they aren't a good fit for every business.
Learn more about managing your costs in our election budget tips!
Online Employee Engagement Surveys
Conducting online employee engagement surveys combines the advantages of the other methods: you can collect anonymous employee data without the high costs involved in written surveys.
Carry out online surveys with little expense
Online employee engagement surveys are anonymous, secure and convenient for your employees. By offering the online option, you'll encourage more employees to participate whilst gaining their trust and reducing the cost of carrying out your surveys.
Talk to our experts about introducing online employee engagement surveys now!